Tggl vs UnleashWhat makes Tggl the best alternative to Unleash?
Tech and Product teams find that its intuitive interface makes Tggl the best alternative to Unleash to ship code faster, control releases and improve KPIs.
Tggl & Unleash comparaison
Platform access
Hosted solution starts at
€180/yr
€960/yr
Open source
SDKs, engine, and proxy
Very limited features
Usage
Unlimited Monthly Active Users
Unlimited environments
Only in Entreprise plan
Platform setup
3 minutes
Tedious and time consuming
Features
User stickiness
Only in Pro and Entreprise plan
Custom roles and teams
Only in Entreprise plan
Advanced traffic splitting
Support
Premium support
Only in Pro and Entreprise plan
Help center
Only in Pro and Entreprise plan
Ease of useUnleash is too complicated
Unleash comes with a steep learning curve. It is very confusing at first, making its adoption by non-technical people very poor.
Lack of filtering. It's quite often use case to filter by author, but I cannot do it. Monitoring is quite poor. I'd expect to have more powerful analytics available
Sometimes it is confusing for us to understand the differences in similar rollout strategies.
I think it would be great for it to clearer how to do A/B testing releases on the platform, and how to get insights out of those A/B tests.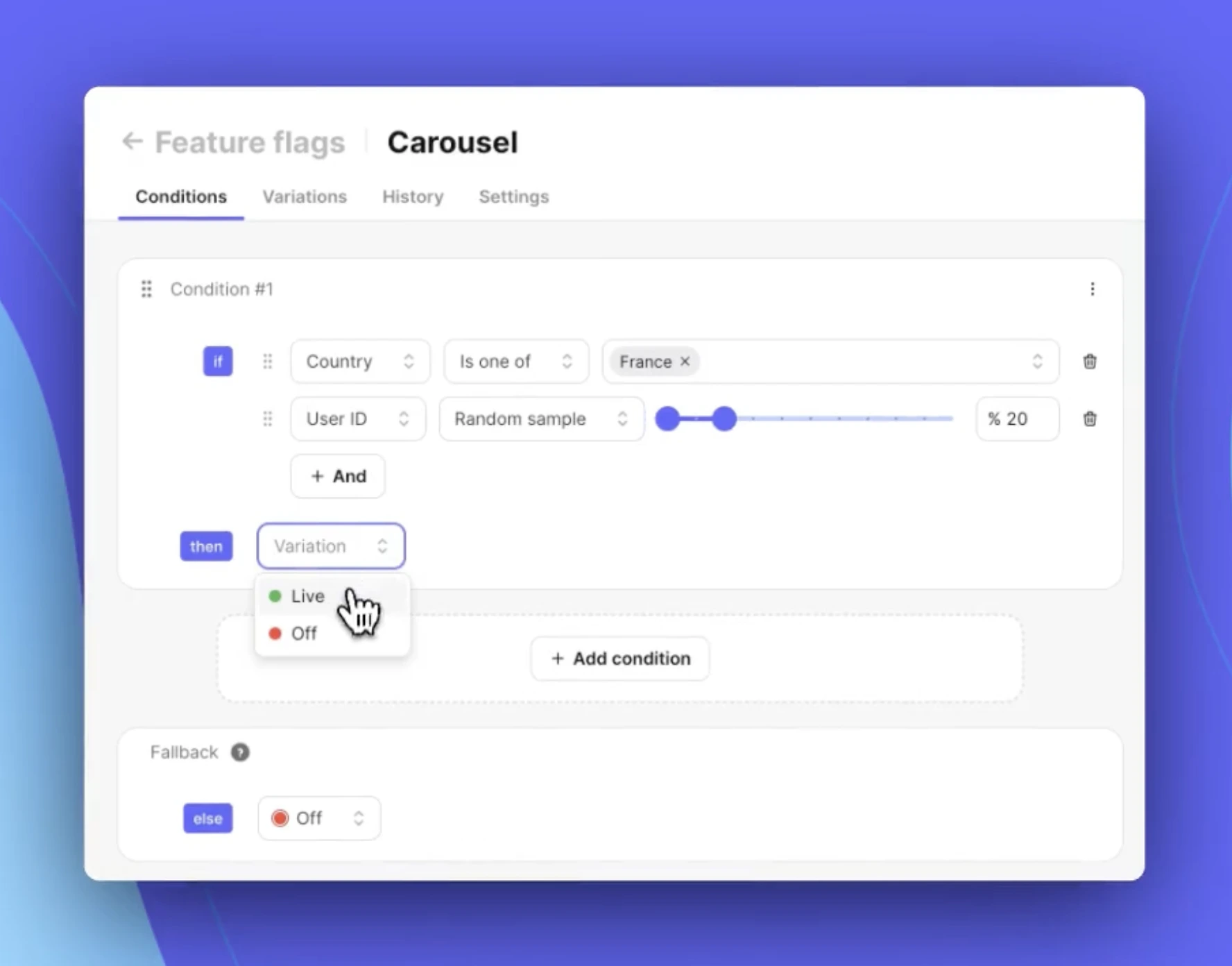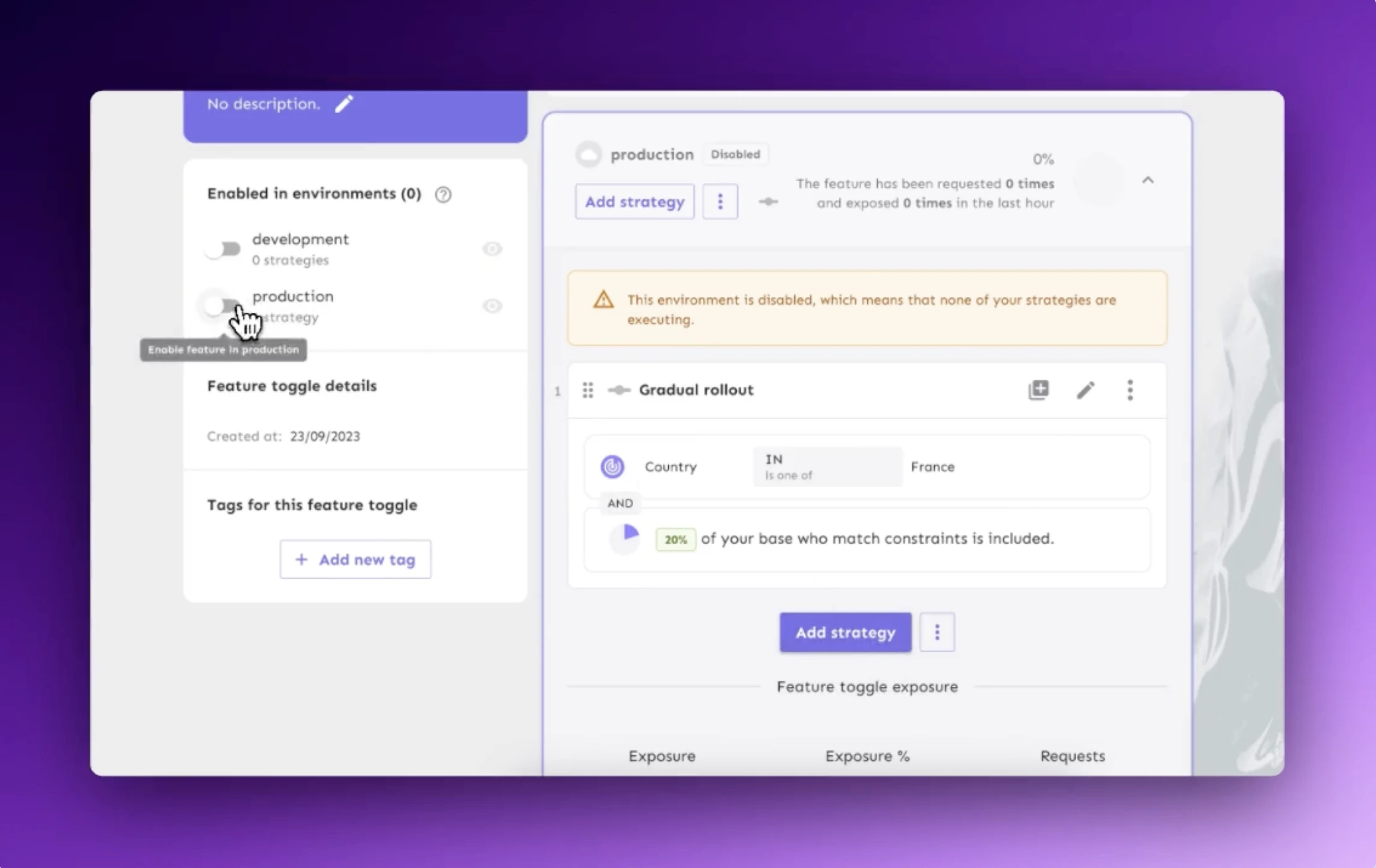 PricingUnleash is more expensive
While the self hosted plan of Unleash looks appealing at first, it has very limited features and will force you to move to the paid plan that starts at €960/yr. On the other hand, Tggl starts at €180/yr and grows with you much more comfortably.
Top featuresWhy users who use Tggl love it?
Key Tggl features make it the best alternative to LaunchDarkly and provides the best user experience for Tech/Non-tech collaboration.
Get started in 3 minutes
You can start experimenting with Tggl for free and get your first results in 3 minutes. It even comes with a great documentation, and SDKs for your favourite language!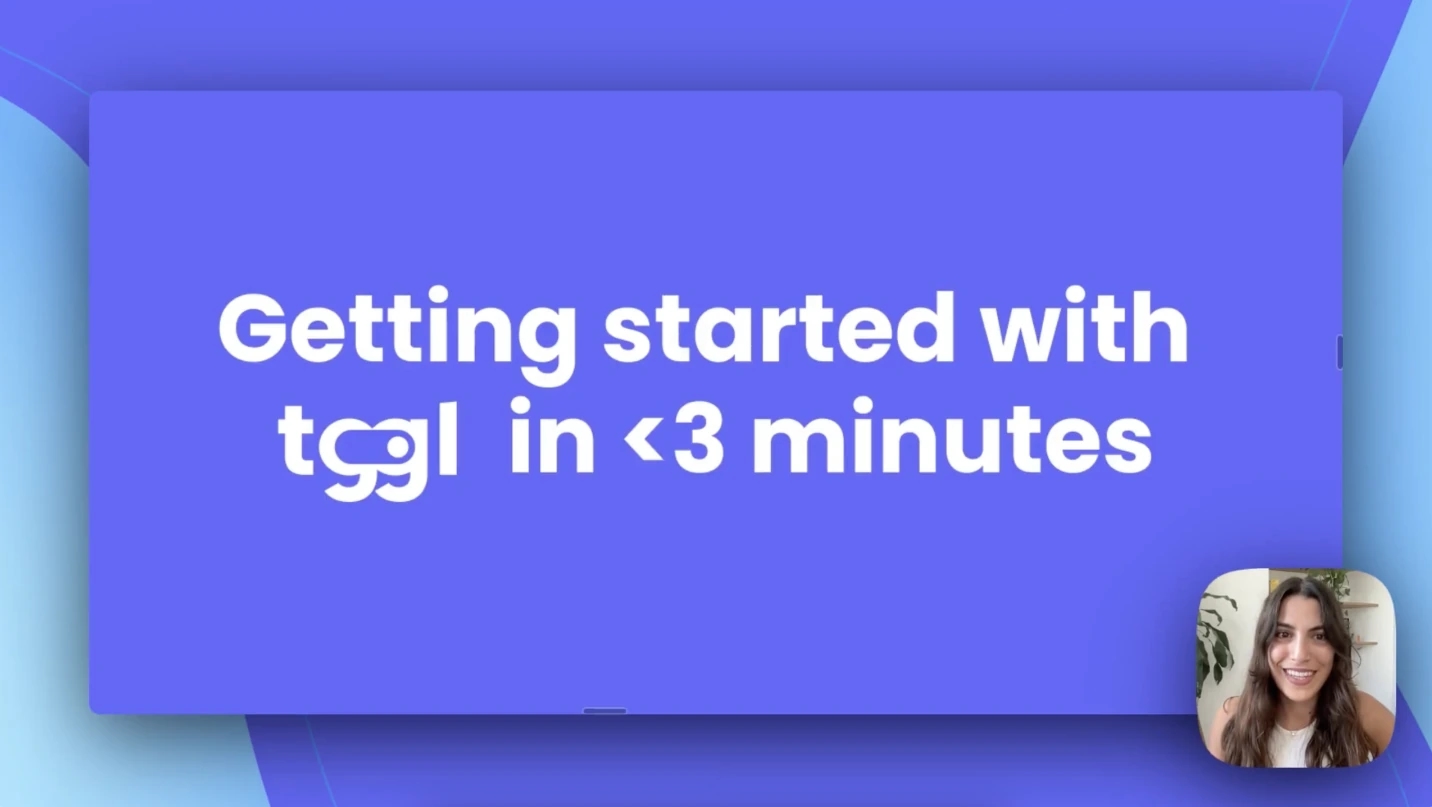 What our clients have to say about us
We chose Tggl as part of our strategy to improve our release process and reliability as we grow. We were using config files and database values as a homemade solution, and the switch to Tggl was surprisingly swift and their technical support very responsive. It has streamlined our release process pretty much instantly and has become our go-to tool for pure technical work like smooth technology migrations and kill switches. It is now an integral part of our workflow.